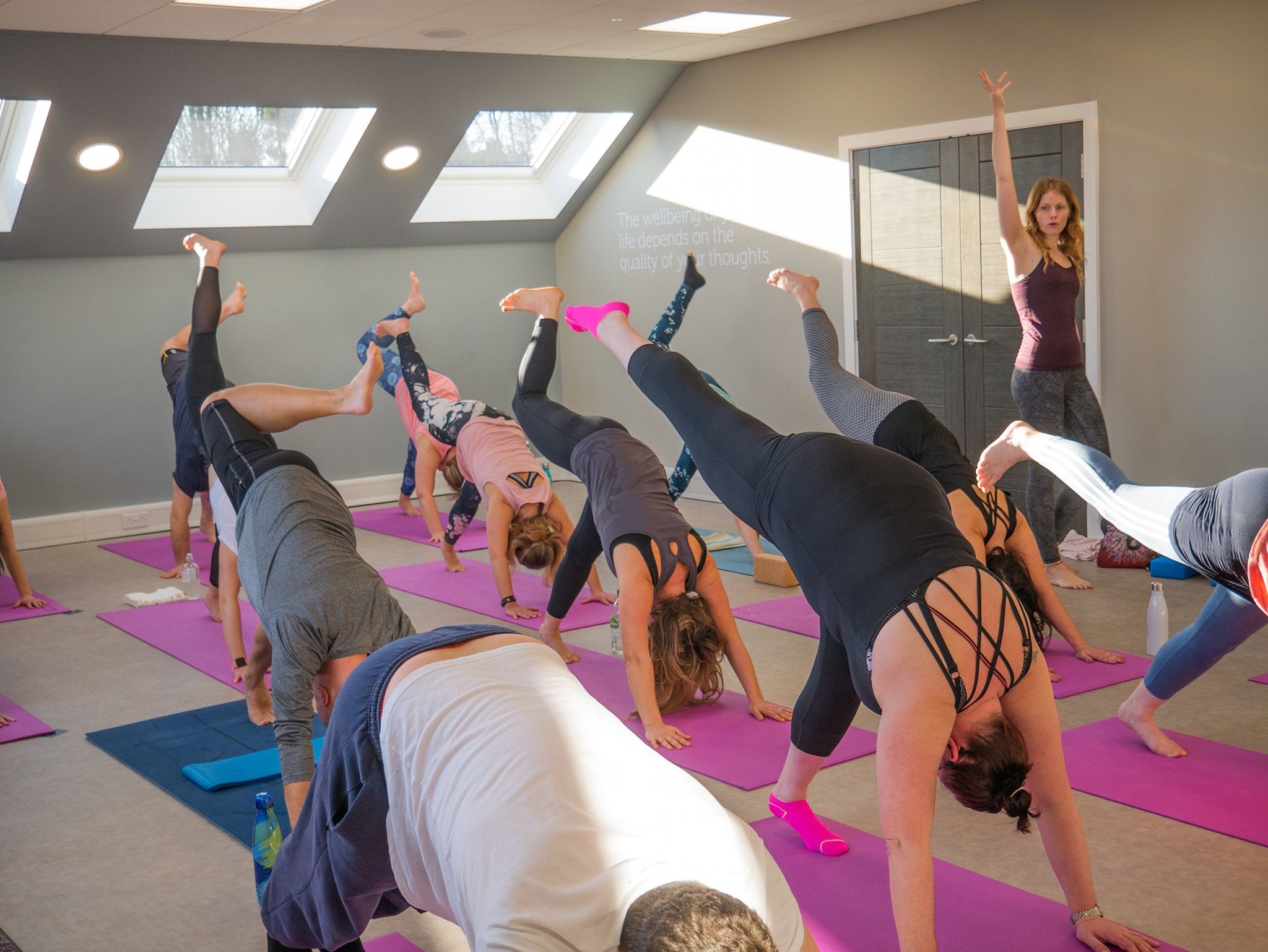 Online with Ironstone
Lockdown looks set to be in place for quite some time, so let's make the most of it and keep fit and active whilst supporting our wellbeing! Our online timetable is growing. We will be adding a HIIT Class with Martine every Friday lunchtime from 12.15-1pm commencing on the 22nd January. Plus, on Wednesday 27th Barre with Mandy will be back. Every fortnight on a Thursday evening Olivia Hickman will be running some workshop events, starting tomorrow (14th) with an intro to restorative yoga at home! We will also be offering our very first Virtual Yoga Brunch with Maz and some Teen Yoga classes, read below for more details!
Our £35 monthly deal gives you unlimited access to all our live classes, plus our video on demand gallery. If you took part in just 3 classes a week, this would work out at less than £3 a session. Drop-in fees are also available at £6 a go. Further details can be found at https://ironstone.club/online-classes/
Your contributions support not only Ironstone as a business, but also our instructors at this difficult time. Small businesses have been really hit in this climate and we really appreciate your support.
Having to close for a third time was the last thing we wanted, but we hope that you are finding our alternative arrangements are helping you get through another lockdown. If you have any requests for online classes, please let us know.
For now, keep safe,
The Ironstone Team x
Yoga Brunch
Join us for our very first Virtual Yoga Brunch! We have teamed up with the lovely team at OSO Vegan who are new to Kettering to bring you a fabulous brunch, alongside an hour of yoga and 30 minutes of meditation with Maz.
Sunday 7th February 10.30am-12.30pm
£16 with food
£10 without food
Food will need to be collected from Ironstone on the 6th Feb. Details to follow nearer the time. You can take part without purchasing the food too. If you have any allergies, please let us know!
Teen Yoga
We are going to be holding an online Teen Yoga class on Thursday 28th January at 5pm-5.45pm with our instructor Sue. There is a £5 charge for this class per household. Suitable for all secondary school pupils
We are living in unusual times and Teen Yoga classes are designed to teach Teens the skills to learn to cope in life with the many challenges that we face, including uncertainty about the future and exam cancellation stress. Our aim at the Ironstone Wellbeing Centre is to support the wellbeing of our community in any way that we can. Teenagers are certainly being affected by the current situation which we find ourselves in and yoga can be really helpful in learning to relax and cope. The skills you learn can help in all elements of life.