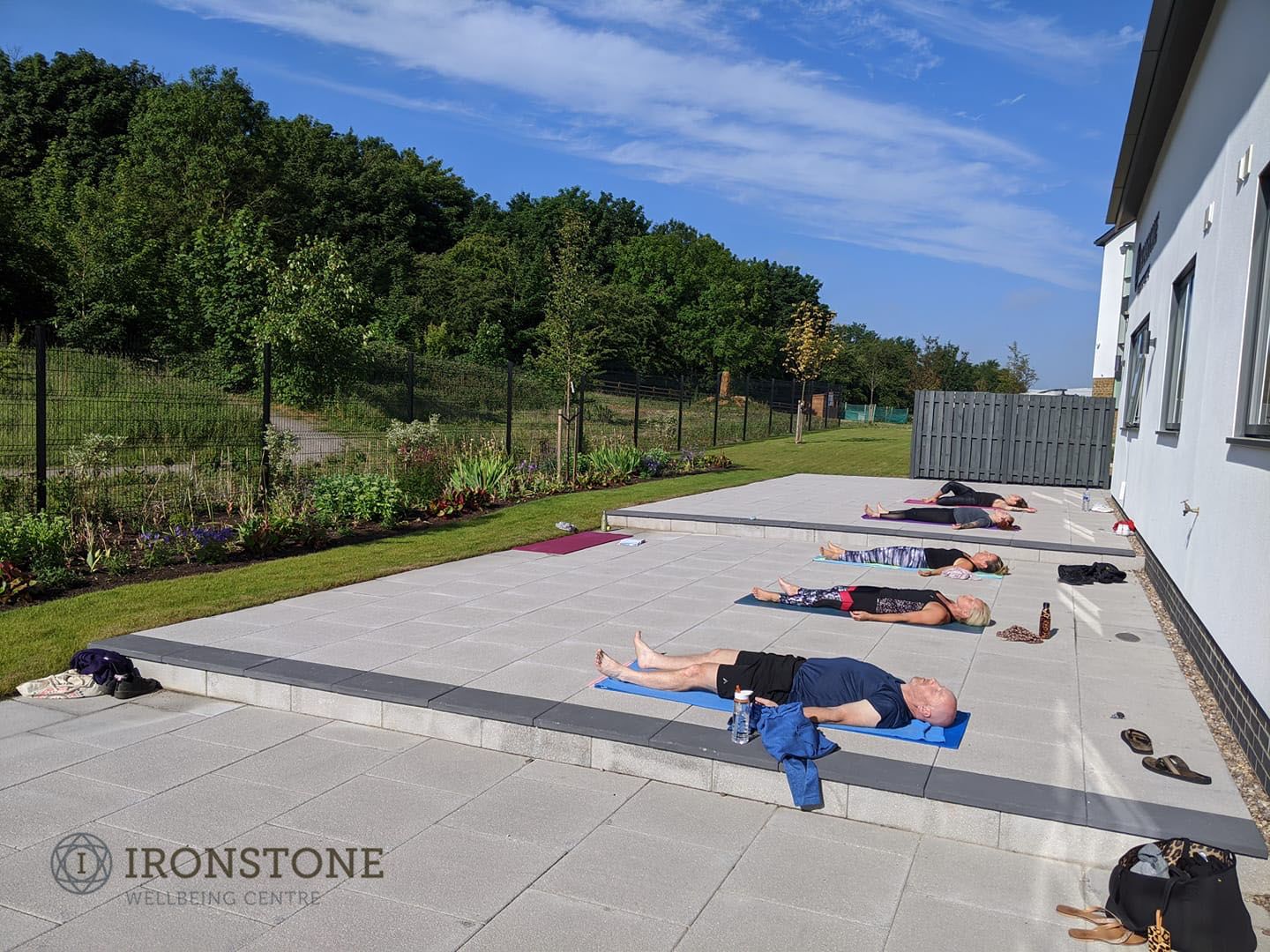 Whats happening at Ironstone? March 2021
We haven't checked in for a little while, so now with children going back to school and as the easing of lockdown restrictions commence, we thought it was only right that we touched base to update you of our plans for the coming weeks and months.

Unfortunately, as you will all be aware by now, indoor group exercise classes are not permitted to take place until the 17th May at the earliest [fingers crossed everything goes to plan]. Therefore, our online offering will continue over the coming weeks and beyond as limited class sizes will be in place initially when we can reopen our doors. The dual offering of both in person and online classes will continue as we feel that online classes will be a feature of Ironstone and wider society in the future… although we must admit nothing beats coming into the studio.

Outdoor classes will be offered by Ironstone. Further details regarding our plans will be communicated in the coming weeks. This will be an additional feature to the online offering and at present we are proposing that an outdoor class pack will be implemented rather than reactivating memberships, as we know that they will not be for everyone. Given the time of year, these sessions may also need to be cancelled at short notice. The timetable will be structured so that you can still make the online offering if this happens. For instance, if a 6pm outdoor class has to be cancelled due to rain, then the 6.30pm class online will still be going ahead so you can book on to this instead. The outdoor offering will start off small and we will add based on demand and the overriding weather conditions at the time.

For now, please continue to support us as we work our way out of a third closure in the space of a year. Please see below further details regarding our online classes and our online yoga brunch details, plus the exciting additions to expect when we reopen.

Online Deal £35 Unlimited Live and On Demand Classes [19 Live classes a week plus hundreds of recorded classes for you to access. New classes are added daily]

Intro Online Offer Online classes can be a bit daunting for some people, so we are running an Intro offer for both new and existing Ironstone customers. This deal consists of Three Live Drop-in Classes for the Price of Two [£12 rather than £18. Valid for 14 days]

Yoga brunch Our Online Yoga brunches with OSO Vegan are proving successful, so we have decided to host one final online brunch. This time with Olivia Hickman. The event will take place on the 21st March and the theme of this brunch will be Spring Renewal. Food will need to be collected from Ironstone on the 20th March.
£16 with Food and £10 without Food

We have been working hard to boost the Ironstone offering over this period and we are delighted to say that we have a number of new additions to welcome to Ironstone in April. Check out our new Ironstone Therapists Page on our website for further details. We will be adding more therapists over the coming weeks as we finalise contracts so please keep an eye out. For now, if you are looking for an Aesthetic Practitioner, Counselling or Ear Microsuction then check out the following link https://ironstone.club/ironstone-therapists-and-practitioners/

Finally, just a reminder that the Refill Van is parking up in the centre every 3 weeks with the next date set to be on the 20th March. They sell a variety of essentials from pasta and herbs and spices to cleaning products and toiletries. Grab your empty containers and get refilling.

We hope to see you in person soon.
The Ironstone Team