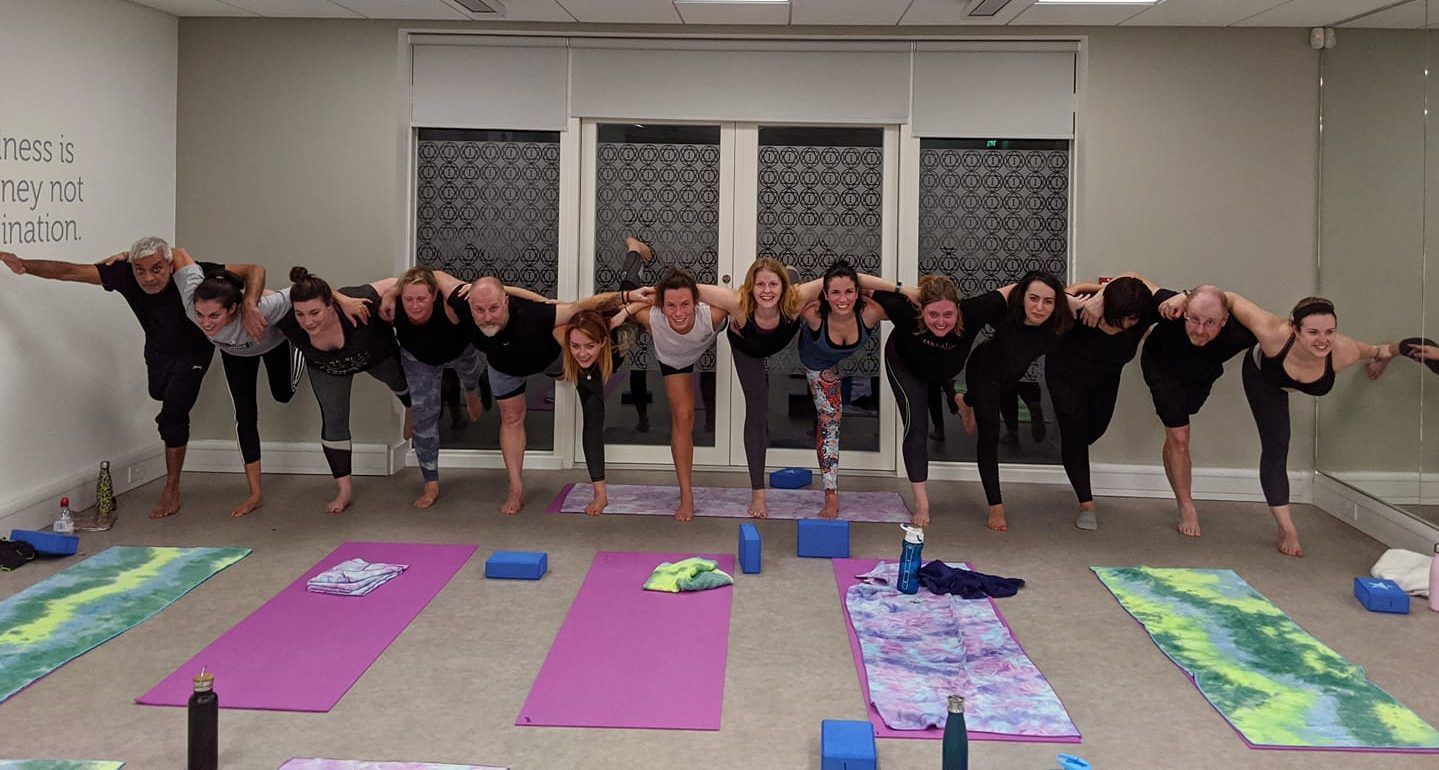 2019 REFLECTIONS
Well, what a 2019! It's been quite the year, to see our idea and vision for our wellbeing centre grown from an empty shell to a bustling centre of wellness with a dedicated and loyal 'family' who we have grown to know and love have been amazing.

We'd like to take this opportunity to thank each and every person who has come through our doors who have supported us since we opened in 2019 and who has shared their thoughts and feedback. We really do love hearing your thoughts and we hope that you have found the centre a special place where you can come and enjoy a little bit of peace, relaxation and of course workout in today's hectic world!

We'd also like to take this opportunity to wish you all a very Merry Christmas and a Happy New Year. We've shared some key info below about what we've got planned for 2020, we would love to see you in the New Year so check out what we've got on offer and we wish you a wonderful restful Christmas and a very happy new year filled with wellbeing wonderfulness!
Intro membership offer
If you're looking for a little motivation to get your 2020 off to the right start, then look no further than our intro membership offer. For just £40 you can enjoy a month of unlimited classes at Ironstone (usual price £70), perfect for trying out everything we offer from hot yoga to hot pilates, core pilates, meditation and mindfulness, seated yoga, FitSteps, Zumba and much more. Head to the website to the memberships section under 'book a class' to purchase the memberships which will start on 1 Jan 2020
NHS and Blue Light Discount
We are proud to now offer a 10% discount off memberships and class packs for NHS and Blue Light staff. We want to reward the amazing work done by you guys so to access the discount please pop into reception with your ID and we can activate the discount. Plus, we're excited to be running an NHS Wellbeing Week where for the week commencing 20 January NHS staff can access sup to two free classes at Ironstone. Give us a ring to book your free classes or call into reception.
2020 Workshops and Courses
We've been busy planning a whole host of workshops, events and courses to begin in 2020. For full information please head to the 'courses' section on the website (under the 'book a class' button).
In January we re-start our 6 week Pregnancy Yoga Course with Jessica which is perfect for expectant mums to build your connection with the baby as well as strengthening the body, relaxing the mind for birth and alleviating some of the discomforts of pregnancy. Our Wellbeing Wednesdays begin with Olivia Rose. this six-week course which will equip you with a wellbeing toolkit for everyday life and also the brilliant Yoga Fundamentals returns with Maz, perfect for those starting their yoga journey with us in 2020.
In terms of events we've got a few spaces left on our New Year Revitalise Yoga Brunch on 19 Jan. A chance to shake off the January blues and recover after the Christmas rush with an energising and nourishing Yoga Flow, meditation, intention setting session and a delicious brunch. Let's start the new year with intention. Or if you're tempted to try something new how about experiencing our first Tai Chi workshop with Dominic Rushmore on Saturday 11 January. The two-hour introduction to Yangsheng Exercises will teach a range of exercises which can help us live not just longer but also much healthier lives, with less illness, fewer aches and pains and greater happiness.

As always book online or via the app or give us a call.
Referrals
We feel that sometimes loyal regulars can get overlooked in the New Year when everyone is trying to capture the new crowd who are making new resolutions and new habits. To reward our loyal regulars who have supported us since the beginning we are offering a class credit for every person you refer to us who signs up and books a class. If you want to refer a friend or family member just drop us a message or a call with the name of the person you wish to refer and if they sign up and book a class we'll add a credit to you account. It's our way of saying thank you to our biggest advocates – you!
And finally
And finally (if you've read all the way through – thank you and well done!) we just wanted again to say a huge thank you to everyone for your support since we have opened including our class-goers, instructors and all the staff, friends and family who have pulled together to make this all happen. It's been a whirlwind and a steep learning curve, but we really couldn't have done it without you. We hope the centre will continue to grow in 2020 but before that we're off to have a very large gin and a very long sleep – Merry Christmas!