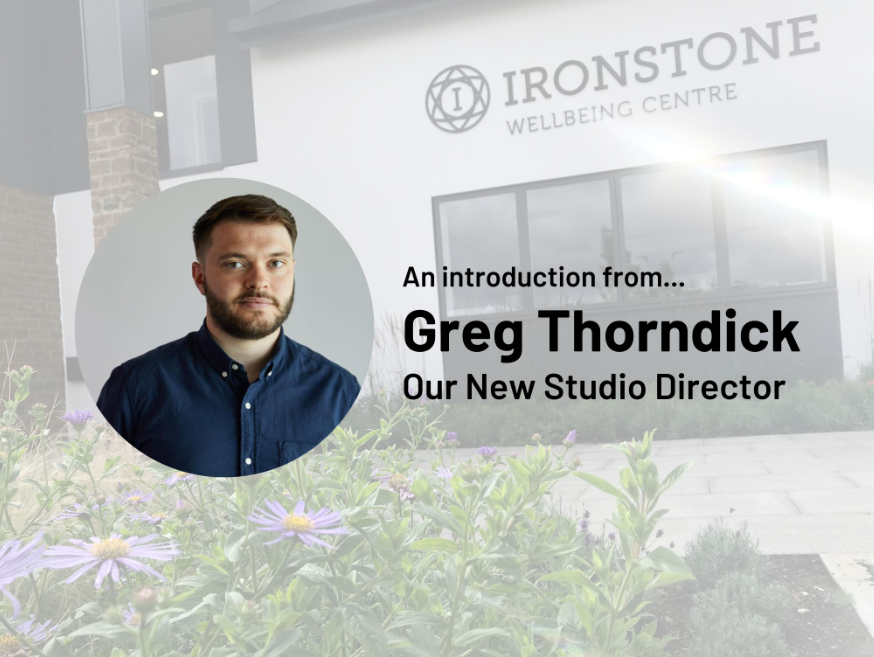 A New Beginning: Your Ironstone Wellbeing Community
Hello Ironstone Family
I hope you are all having a fantastic summer and have been enjoying the record-breaking weather! I'd like to introduce myself to you all as the new Studio Director of Ironstone Wellbeing Centre. I am extremely excited to lead the next stage of the centre's development and to work with our fantastic team of wellness experts in delivering you a truly world-class health and wellbeing service.
Health, Fitness and Wellbeing
Here's a bit about my background: I graduated in Sports Business Management from Loughborough University and have spent my career working in the sportswear industry, first in marketing at Under Armour and most recently as the International Commercial Manager at Gymshark. Having seen the transformative impact that Yoga & Pilates can have on a person's wellbeing, when supporting my partner Ella on her journey, I believe that my commercial experience and passion for improving people's wellbeing will give me the tools to help Ironstone become a real pillar of our community; and a place that you all love to spend your time.
The Perfect Place to Nourish Mind, Body and Soul
I think it is important to acknowledge that we have experienced a challenging transitionary period in the past few months, and I'd like to extend my sincere thanks for your patience and loyalty. With this fresh start, my goal is to ensure Ironstone is a safe, welcoming space where you can relax, de-stress and have time dedicated to your own physical health and mental wellbeing.
Exciting Plans Ahead! We Value Your Feedback
We have a lot of exciting plans, new classes, new workshops, new timetable and announcements to follow very soon! I want to offer you reassurance that the centre's ethos and values will not be changing; Ironstone Wellbeing Centre will always be centred around our community's health and wellbeing, and the core activities that it has been built upon. If you have any suggestions on how we can improve our offering, we'd love to hear from you. Please email us at info@ironstone.club or call 01536 428953
I look forward to seeing you soon.
Thank you
Greg x