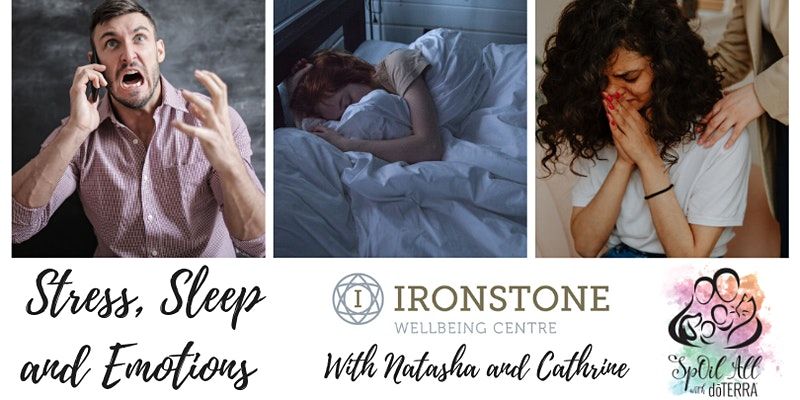 Support Stress, Sleep and Emotions Naturally Workshop
We at Ironstone want to support you as best as we can with your wellbeing even though we can't get to be with you right now in person .
If you're dealing with stress or if you struggle to get to sleep and stay asleep or you are feeling that your emotions are all over the place and you want a natural option, this is the class for you.
Discover ways to reduce and support these things in a completely natural, safe and effective way without any side effects. doTERRA is the number one global essential oil company. If you haven't heard about them just yet you won't want to miss this class to sample some fabulous products.
Empower yourself with the skills and tools to live your life in optimal health, physically and emotionally.
Learn more about selfcare and the 'whole self' wellbeing approach with tips and strategies and recipes to support you become more empowered to take back control.
With Natasha, Cathrine and the Ironstone Wellbeing Centre come and discover how…
Book now via the link below!
https://www.eventbrite.co.uk/e/support-stress-sleep-and-emotions-naturally-tickets-142482901193?utm-medium=discovery&utm-campaign=social&utm-content=attendeeshare&aff=escb&utm-source=cp&utm-term=listing